Visitors Today
202
Visitors Since
August 11, 2005:
2,479,855
2018 Responses
Fire
EMS
Jan
76
169
Feb
56
157
Mar
58
179
Apr
71
165
May
64
174
Jun
Jul
Aug
Sep
Oct
Nov
Dec
Total
325
844
Past Responses
Fire
EMS
2017
742
1854
2016
756
1788
2015
767
1832
2014
299
1777
2013
319
1690
2012
307
1746
2011
349
1798
2010
306
1684
2009
362
1654
2008
378
1862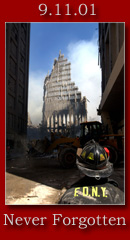 Welcome to the official website for the Mt. Airy Volunteer Fire Company, Inc.
Parade Invitation & Information

Past Chief Gerald Shaw, May 29

The attachment here contains an invitation to and information about our parade.

We ask that you read the invitation thoroughly and pass the same info along to ANYONE & EVERYONE in your organization who MAY be participating in the parade.

Please reach out to us at parade@mavfc.org if you have any questions. We will respond to you as quickly as possible.

Thanks in advance and we look forward to ... (Full Story)




Governor Hogan Visits Fire Station

Doug Alexander, PIO, May 09

Wednesday afternoon, May 9, Governor Hogan stopped by the MAVFC for a quick visit. He was greeted by President Caiola and Chief Stull for the approximately 20 members on hand at the station. The Governor toured the engine room and looked at several units within the station commenting on the readiness for service to the community. The Governor chatted with several members thanking them for their service ... (Full Story & Photos)


91st Annual Mount Airy Volunteer Fire Company Carnival

1st Vice President Thomas Walters, May 04

Preparations are nearly complete for the 91st annual MAVFC Carnival, July 23 - 28, 2018. It is poised to be another entertaining and fun filled event.

Rides will be provided again this year by Rosedale Attractions. The advanced sale ride night tickets will be sold until noon on Sunday July 22nd unless they sell out sooner. There are a limited number of these tickets available.

Advance sale Ride-All-Night ... (Full Story & Photos)


Photo Fund Drive Update

1st Vice President Thomas Walters, April 16

Photo Fund Drive Update:

We, the officers and members of the Mount Airy Volunteer Fire Company thank you for your support of our Photo Fund Drive.

Please contact Mr. Terry Harrison to schedule appointments with him directly at the following phone number: (540)-379-9726.

Pictures will be taken at the Mount Airy Volunteer Fire Company on June 16th from 10:00 a.m. to 5:00 p.m.

Alternatively, ... (Full Story & Photos)


Head On Collision Sends Three to Trauma Centers

Assistant Chief - Fire & Rescue Jeff Lowman, April 10

On Tuesday, April 10 at 1611hrs (4:11pm), Rescue Alarm 1-8 was dispatched for a vehicle collision on Harrisville Rd in the area of Akers Drive. Chief 1 arrived first to find 2 vehicles had collided head on with 1 occupant trapped. Chief 1 established Harrisville Road command and requested additional EMS units, aviation, an additional engine to the scene, and another engine to establish a landing ... (Full Story & Photos)

To view past news articles, you can visit our news archives page.
Feel free to provide feedback or comments through our online guestbook.