Visitors Today
283
Visitors Since
August 11, 2005:
1,529,764
2014 Responses
Fire
EMS
Jan
40
153
Feb
35
138
Mar
37
149
Apr
29
147
May
14
151
Jun
15
150
Jul
33
136
Aug
0
0
Sep
0
0
Oct
0
0
Nov
0
0
Dec
0
0
Total
203
1024
Past Responses
Fire
EMS
2013
319
1690
2012
307
1746
2011
349
1798
2010
306
1684
2009
362
1654
2008
378
1862
2007
418
1791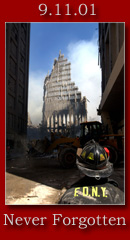 Welcome to the official website for the Mt. Airy Volunteer Fire Company, Inc.
Click the link below to read the Statement by the Fire Company concerning Petition Drive AGAINST Zoning Change for Carnival Grounds
Statement on Zoning
Carnival Grounds Not For Sale!

President Bruce Walz, August 05

On Monday, August 4th, town citizen David Pyatt made a presentation to the Town Council expressing his opposition to the recommendation of the Planning Commission in the Master Plan (Draft) to rezone the fire company's carnival grounds community commercial. He also presented the Council with approximately 500 unverified signatures to a petition expressing the same opposition.

During his presentation, ... (Full Story)




2014 Child Heatstroke Prevention Campaign

2nd Vice President Thomas Walters, July 31

The Issue

• Heatstroke, also known as hyperthermia, is the leading cause of non-crash, vehicle-related deaths for children.

• It occurs when the body isn't able to cool itself quickly enough and the body temperature rises to dangerous levels.

• Young children are particularly at risk as their bodies heat up three to five times faster than an adult's.

• When a child's internal temperature gets ... (Full Story & Photos)

MAVFC Announces Carnival Raffle Winners!

2nd Vice President Thomas Walters, July 29

On Saturday night, July 26, the 2014 Carnival of the Mount Airy Volunteer Fire Company drew to a close with the picking of the Big Money Raffle winners. The grand prize was $4000, and the second prize was $1000.

The winner of the Grand Prize was Diane Lamasure of Mount Airy, and the second prize went to John Watt of Mount Airy.

The officers and members of the Mount Airy Volunteer Fire Company wish ... (Full Story & Photos)



Raffle Chairman Pat Holmes presents Diane Lamasure with a check for the Grand Prize

Thank You for a Great 2014 Carnival!

PIO Doug Alexander, July 27

Carnival Chairmen Dan Caiola and Terry Baker, along with all the members of the Mt. Airy Volunteer Fire Company, wish to thank everyone who attended, assisted, or in any way supported our 2014 Carnival.

Many local merchants donated goods or provided monetary assistance for the carnival. Rosedale Amusements, for the 32nd year, provided safe, entertaining rides and games for everyone to enjoy. Many ... (Full Story & Photos)

Outdoor Grill Safety

President Thomas Walters, May 01

With warmer weather approaching, families across Maryland will venture outside – either to the beach, the mountains or maybe just to their backyard. Increased outdoor activities also result in an increase of outdoor fire risks, therefore, the Mount Airy Volunteer Fire Company and the Office of the State Fire Marshal are providing a few common sense tips that will help Marylanders enjoy a safe outdoor ... (Full Story & Photos)

To view past news articles, you can visit our news archives page.
Feel free to provide feedback or comments through our online guestbook.