Visitors Today
85
Visitors Since
August 11, 2005:
1,693,491
2015 Responses
Fire
EMS
Jan
96
174
Feb
69
137
Mar
65
187
Apr
May
Jun
Jul
Aug
Sep
Oct
Nov
Dec
Total
230
498
Past Responses
Fire
EMS
2014
299
1777
2013
319
1690
2012
307
1746
2011
349
1798
2010
306
1684
2009
362
1654
2008
378
1862
2007
418
1791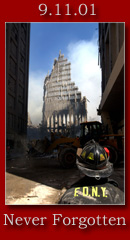 Welcome to the official website for the Mt. Airy Volunteer Fire Company, Inc.
Please note that the Mount Airy Volunteer Fire Company has open rental spaces available for our upcoming Fireman's Carnival. Please contact Dan Caiola at 301-829-0100
301-829-0100, Ext. 337 if you are interested.
Rollover on I-70 Sends 4 to the Hospital

Fire & Rescue Captain Derek Dods, June 12

On Friday June 12, just before 2200 hours (10:00 pm), units from Mt. Airy and Lisbon Fire Companies were dispatched for a vehicle collision with a person trapped on I-70 just east of Rt. 27. First arriving IVT 19 located a vehicle on its roof in the middle of eastbound I-70. The occupant of the overturned vehicle was removed by others at the scene prior to their arrival. Second arriving Chief 1 established ... (Full Story)




Multi Company Drill on Rural Water Supply Operations

PIO Doug Alexander, June 11

Thursday evening June 11 brought companies from Carroll and Montgomery counties together to train on rural water supply operations. Units from Mount Airy, New Windsor, Sykesville-Freedom, and Laytonsville got together to set up and run a small scale rural water supply drill to refresh the experienced members, and to train the newer members in attendance. A fill site was set up at a dry hydrant a short ... (Full Story & Photos)

Milk Tanker Overturns on I-70

PIO Douglas Alexander, May 20

On Wednesday May 20 at 0618 hours (6:18 am), MAVFC units were dispatched for a vehicle collision on EB I-70 at Exit 68 with a tank truck overturned and on fire. P-18 arrived first on the scene and reported a tractor trailer and a car involved in a collision with no fire and no one trapped. As additional units arrived, it was found that the trailer contained 6000 gallons of milk and was leaking rapidly ... (Full Story)




Small Stove Fire Leaves One Burned

Fire & Rescue Lieutenant Mathew Bowles, May 17

On May 16 at 2358 hours (11:58 pm), Box Alarm 1-15 was dispatched for a house fire in the 1100 block of Village Oaks Drive. Units arrived to find an occupied two story single family dwelling with a small fire out in the basement with smoke conditions throughout the house. A burn patient was found in the driveway from the fire. Medic 18 evaluated the patient and transported to a local hospital with ... (Full Story & Photos)

House Fire on Long Corner Road in Howard County

Fire & Rescue Lieutenant Mathew Bowles, May 16

On Friday morning May 15 at 0057 hours (1257 am), units from MAVFC were dispatched to assist Howard County units with a house fire in the 1300 block of Long Corner Road. On arrival, Engine12 found an unoccupied two story house with fire throughout the structure. Along with Lisbon Engine 41, crews went to work extinguishing fire, first on the exterior, then on the inside. Chief 1 established command ... (Full Story & Photos)

To view past news articles, you can visit our news archives page.
Feel free to provide feedback or comments through our online guestbook.