Visitors Today
202
Visitors Since
August 11, 2005:
1,495,164
2014 Responses
Fire
EMS
Jan
40
153
Feb
35
138
Mar
37
149
Apr
29
147
May
14
151
Jun
15
150
Jul
0
0
Aug
0
0
Sep
0
0
Oct
0
0
Nov
0
0
Dec
0
0
Total
170
888
Past Responses
Fire
EMS
2013
319
1690
2012
307
1746
2011
349
1798
2010
306
1684
2009
362
1654
2008
378
1862
2007
418
1791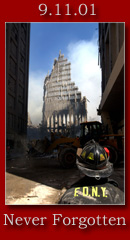 Welcome to the official website for the Mt. Airy Volunteer Fire Company, Inc.
Click the link below to read the Statement by the Fire Company concerning Petition Drive AGAINST Zoning Change for Carnival Grounds
Statement on Zoning
87th Annual Mount Airy Volunteer Fire Company Carnival

PIO Doug Alexander, June 06

Preparations are complete for the 87th annual MAVFC Carnival, July 21 - 26, 2014. It is poised to be another entertaining and fun filled event.

Rides will be provided again this year by Rosedale Amusements. The advanced sale ride night tickets will be sold until noon on Sunday July 20th unless they sell out sooner. There are a limited number of these tickets available.

Advance sale Ride-All-Night ... (Full Story & Photos)

Outdoor Grill Safety

President Thomas Walters, May 01

With warmer weather approaching, families across Maryland will venture outside – either to the beach, the mountains or maybe just to their backyard. Increased outdoor activities also result in an increase of outdoor fire risks, therefore, the Mount Airy Volunteer Fire Company and the Office of the State Fire Marshal are providing a few common sense tips that will help Marylanders enjoy a safe outdoor ... (Full Story & Photos)

Advanced Life Support Provider Opening

EMS Lieutenant Janet Woodfield, April 17

The Mount Airy Volunteer Fire Company is currently accepting applications for:

ADVANCED LIFE SUPPORT PROVIDER

Full-time

24/72 shifts

$36,608 annual salary

Paid vacation and sick leave

Applicants are required to have the following current certifications:

Maryland certified ALS provider

Hazardous Materials Operations

Emergency Vehicle Operations

Firefighter I

Applicants must have a clean ... (Full Story)




Firefighters Learn To Save Their Own

Captain Heidi Halterman, Training Officer, March 20

Often the statement is made "Firefighters are brave. They run into burning buildings when everyone else is running out." But what happens when firefighters are running in to save one of their own? This is unfortunately happens every year across the United States where firefighters are required to enter a burning structure and rescue a fellow firefighter who has become lost, trapped or involved in ... (Full Story & Photos)

Rescue 1 Assists On Collision With Entrapment

Assistant Chief - Fire & Rescue Ivan Browning, March 18

On Tuesday, March 18, at 1151 hours (11:51 am), Rescue 1 was dispatched to assist on a vehicle collision with rescue on Route 27 north of Shorty Hills Drive. Units from Company 14 (Winfield VFC) arrived on the scene and found a car that had struck the rear of a tractor trailer. There was one patient severly trapped in the car with significant injuries. Crews from Rescue 1, supported by manpower ... (Full Story)




To view past news articles, you can visit our news archives page.
Feel free to provide feedback or comments through our online guestbook.