Visitors Today
464
Visitors Since
August 11, 2005:
1,660,640
2015 Responses
Fire
EMS
Jan
96
174
Feb
69
137
Mar
65
187
Apr
May
Jun
Jul
Aug
Sep
Oct
Nov
Dec
Total
230
498
Past Responses
Fire
EMS
2014
299
1777
2013
319
1690
2012
307
1746
2011
349
1798
2010
306
1684
2009
362
1654
2008
378
1862
2007
418
1791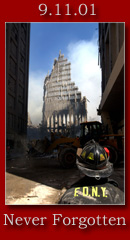 Welcome to the official website for the Mt. Airy Volunteer Fire Company, Inc.
Outdoor Grilling Safety

PIO Doug Alexander, April 23

With warmer weather approaching, families across Maryland will venture outside – either to the beach, the mountains or maybe just to their backyard. Increased outdoor activities also result in an increase of outdoor fire risks, therefore, the Mount Airy Volunteer Fire Company and the Office of the State Fire Marshal are providing a few common sense tips that will help Marylanders enjoy a safe outdoor ... (Full Story & Photos)

Truck Fire On I-70

Fire & Rescue Lieutenant Mathew Bowles, April 22

At 0422 hours on April 22, units from Mt. Airy, Lisbon and New Market were dispatched for a large truck fire on Interstate 70 at Exit 68. Engine 12 arrived to find a trailer detached from the truck tractor with fire in the tire area of the trailer. Units operated for about half an hour with no injuries. ... (Full Story & Photos)

Quarter Mania!!

President Bruce Walz, April 20

The Mount Airy Volunteer. Fire Co.
QUARTER MANIA FUNDRAISER

Date: Friday, April 24, 2015
Time: Doors open @ 6pm and games start @ 7pm
Held at: The Mount Airy Fire Company Activities Building
1008 Twin Arch Rd., Mt. Airy, MD 21771 (across from T.J. Max or /Weis Shopping Center)
NO REFUNDS – ALL MONIES (advance or door) WILL BE COLLECTED AT THE DOOR
Cost: $5.00 Reserved Advance Seats – will receive ... (Full Story & Photos)

Portable Generator Safety Guidelines

PIO Doug Alexander, April 08

Thunderstorms, high winds, downed power lines, heavy snowfalls and utility company blackouts can all lead to power outages. Many people turn to a portable generator for a temporary solution. In light of the recent loss of 8 lives in Somerset County due to carbon monoxide poisoning from a portable generator being used inside of a home , the Mount Airy Volunteer Fire Company, and the Maryland State ... (Full Story & Photos)

MAVFC Units Assist Mongomery County on Large Brush Fire

Assistant Chief - Fire & Rescue Jeff Lowman, March 31

On Tuesday March 31, at 1344 hours (1:44 pm), Carroll County Emergency Communications dispatched Brush 15 to assist Montgomery County with a large brush fire in the area of 7235 Damascus Road near Laytonsville. Montgomery County units arrived to find approximately 25 acres of field and woods on fire spreading rapidly and threatening structures. Command requested multiple resources to include Tanker ... (Full Story & Photos)



photo credit: MCDFRS PIO

To view past news articles, you can visit our news archives page.
Feel free to provide feedback or comments through our online guestbook.