Visitors Today
369
Visitors Since
August 11, 2005:
1,649,179
2015 Responses
Fire
EMS
Jan
39
177
Feb
Mar
Apr
May
Jun
Jul
Aug
Sep
Oct
Nov
Dec
Total
39
177
Past Responses
Fire
EMS
2014
299
1801
2013
319
1690
2012
307
1746
2011
349
1798
2010
306
1684
2009
362
1654
2008
378
1862
2007
418
1791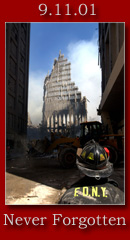 Welcome to the official website for the Mt. Airy Volunteer Fire Company, Inc.
Ham, Oyster, and Turkey Dinner Rescheduled

Secretary Janet Woodfield, March 18

The Ham, Oyster, and Turkey dinner for March 1, 2015 which was cancelled due to the weather, has been rescheduled for Sunday April 12, 2015. The regular menu of Baked Ham, Fried Oysters, and Roasted Turkey will be served family style along with vegetables, dessert and beverage. Doors open at 11:50 am until approximately 3:30 pm.

Come out and bring the family for a great meal and support the Mount ... (Full Story)




House Fire on Meadow Field Court

Lieutenant Mathew Bowles, February 25

On Tuesday February 24 at 1857 hours (6:57 pm), units were dispatched to the 800 block of Meadow Field Court for a reported house fire. First arriving units encountered fire from the roof of a two story single family dwelling. Occupants of the home were out of the house on arrival of the fire and rescue units. A coordinated interior/exterior attack brought the fire under control in 20 minutes. Units ... (Full Story & Photos)

Mobile Home Fire Brings Engine, Medic and Tanker to Frederick County

Fire & Rescue Captain Derek Dods, February 08

On February 8 at 0248 hours (2:40 am), Frederick County Emergency Communications sounded Box Alarm 17-44 for a mobile home on fire in the 13600 block of Glissans Mill Rd. First arriving Chief 15-1 of the New Market VFC advised of a single story mobile home with smoke showing. The initial attack crew from New Market Engine 152 encountered a working fire upon entering the home. The crew from Engine ... (Full Story)




MAVFC Assists on Montgomery County House Fire

Fire & Rescue Lieutenant Mathew Bowles, January 27

On January 27 at approximately 0130 hours (1:30 am), units from the MAVFC were dispatched to assist Montgomery County on a house fire in the 26100 block of Mullinix Mill Road. Units arrived to find a working chimney fire with extension to the walls and floor. Rescue 1 went to work controlling the utilities and Engine 12 worked with interior crew's seeking out the hidden pockets of fire. Units operated ... (Full Story & Photos)

Gas Leak on Tender Court.

Fire & Rescue Lieutenant Mathew Bowles, January 21

On January 20 at approximately 2000 hours, (8:00 pm), units from MAVFC and Lisbon VFD were dispatched for an inside gas leak at 1833 Tender Court. Units arrived to find gas odor inside a town home. Interior units found a leaking gas line to a cooking stove and shut off the gas. Rescue 1 vented and metered the structure clearing it of any life hazards for the residents to return to the home. Units ... (Full Story & Photos)

To view past news articles, you can visit our news archives page.
Feel free to provide feedback or comments through our online guestbook.