Visitors Today
91
Visitors Since
August 11, 2005:
1,601,706
2014 Responses
Fire
EMS
Jan
40
153
Feb
35
138
Mar
37
149
Apr
29
147
May
14
151
Jun
15
150
Jul
33
136
Aug
24
186
Sep
18
154
Oct
13
143
Nov
19
140
Dec
0
0
Total
277
1647
Past Responses
Fire
EMS
2013
319
1690
2012
307
1746
2011
349
1798
2010
306
1684
2009
362
1654
2008
378
1862
2007
418
1791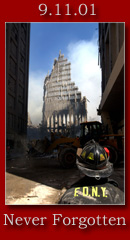 Welcome to the official website for the Mt. Airy Volunteer Fire Company, Inc.
Get On Board, Train Garden Opening!

EMS Lieutenant Janet Woodfield, December 02

The Mount Airy Volunteer Fire Company Train Garden will be opening on December 6th. The garden will be open on Saturdays and Sundays from 12:00 noon until 5:00 p.m. The last day will be January 4, 2015.

This year there are new scenes and visitors can try their hand at the search and find activity. Be sure to check the wall for a special surprise.

There is no charge to visit the Train Garden. ... (Full Story & Photos)

Vehicle Collision 27 and Watersville Rd

Lieutenant Mathew Bowles, November 29

On Saturday November 29 at 1852 hours (6:52 pm), MAVFC units were dispatched for a vehicle collision at Route 27 and Watersville Road. Medic 18 and Engine 12 arrived to find a two vehicle collision with one patient trapped. Chief 1 established command and aviation was requested. Crews operated for about 30 minutes on the scene with Engine 12's crew making the extrication. Two patients were flown to ... (Full Story & Photos)

5th Annual Memories Charcoal House Fundraiser a Huge Success

Fire & Rescue Captain Jeff Lowman, September 11

On the evening of Thursday September 11, members of the MAVFC and the community went to Memories Charcoal House for their 5th Annual MAVFC fundraiser. Members were on site with apparatus, fire prevention items, 50/50 raffles, and ticket jars. The night was capped off with a special performance from the Montgomery County Firefighters Pipes and Drums band. Memories Charcoal House is a huge supporter ... (Full Story & Photos)


MAVFC Members practice rolling ona foam blanket

MAVFC Members Make It "Snow" In August

Assistant Chief - Fire & Rescue Ivan Browning, September 04

The August monthly drill saw some "white stuff" hit the ground in Mount Airy and it wasn't snow. Members reviewed foam principles and operations for use on emergency incidents. Firefighter's are able to use foam on a number of fire and hazardous materials incidents.

Class "A" foam is basically putting soap in the water to help combat Class A fires. These fires are normal combustibles such as wood, ... (Full Story & Photos)

New Breathing Apparatus and Rescue Equipment Placed In-Service

Assistant Chief - Fire & Rescue Ivan Browning, August 21

On July 19th, 2014, the Mount Airy Volunteer Fire Company placed in-service 36 new self-contained breathing apparatus (SCBA) along with other firefighter rescue equipment. This is the fruition of several years worth of work with eight other Carroll County fire departments who banded together and received a United States Department of Homeland Security Grant to assist in the purchase. The company's ... (Full Story & Photos)



MAVFC Firefighters use the new SCBA's to supply each other air in the event of a failure or damage.

To view past news articles, you can visit our news archives page.
Feel free to provide feedback or comments through our online guestbook.