Visitors Today
508
Visitors Since
August 11, 2005:
1,926,230
2016 Responses
Fire
EMS
Jan
74
141
Feb
57
126
Mar
63
139
Apr
60
147
May
61
151
Jun
72
151
Jul
Aug
Sep
Oct
Nov
Dec
Total
387
855
Past Responses
Fire
EMS
2015
767
1832
2014
299
1777
2013
319
1690
2012
307
1746
2011
349
1798
2010
306
1684
2009
362
1654
2008
378
1862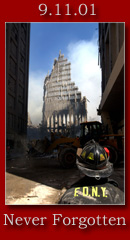 National Weather Service Alerts for Carroll County, MD
Welcome to the official website for the Mt. Airy Volunteer Fire Company, Inc.
Quick Action Saves 2-Unit Apartment Building

PIO Douglas Alexander, July 07

On July 6, at 2135 hours, a MAVFC member was heading home from the Mount Airy Fire Station when he discovered smoke coming from a 2-unit apartment building in the 300 block of North Main Street. He immediately returned to the fire station and reported the fire. E12 responded immediately and found a fire on the first floor of the building and requested a box alarm assignment. E12's crew quickly attacked ... (Full Story)




89th Annual Mount Airy Volunteer Fire Company Carnival

PIO Doug Alexander, June 25

Preparations are nearing completion for the 89th annual MAVFC Carnival, July 25 - 30, 2016. It is poised to be another entertaining and fun filled event.

Rides will be provided again this year by Rosedale Amusements. The advanced sale ride night tickets will be sold until Sunday July 24th unless they sell out sooner. There are a limited number of these tickets available.

Advance sale Ride-All-Night ... (Full Story & Photos)

Building Fire in Former "Taxpayer" Building

Fire & Rescue Captain Derek Dods, June 24

On June 21 just after 1900 hours (7:00 pm), units from Mount Airy and surrounding fire companies were dispatched for an apartment fire on the Old National Pike in Frederick County. First arriving Engine 12 found a 2 story brick apartment building with fire showing from 2 windows on the side of the building. This building was formerly apartments over a liquor store, now all apartments. Engine 12's ... (Full Story)




MAVFC Sponsors Annual Award Honoring C. Oscar Baker

President Bruce Walz, June 21

The Officers and Members of the MAVFC are pleased to have sponsored the Past President C. Oscar Baker Rookie of the Year Award again this year during the Convention of the Maryland State Firemen's Association (MSFA) in Ocean City. This award recognizes exemplary performance by an individual just starting in the emergency services field.

This award honors the many contributions made by C. Oscar Baker, ... (Full Story)




Fuel Truck Overturned with HAZMAT

Fire & Rescue Captain Derek Dods, June 17

On June 17 at approximately 1444 hours (2:44 pm), units from MAVFC were dispatched for a vehicle collision with rescue and HAZMAT at the intersection of Rt. 27 and Watersville Rd. Upon arrival Medic 18 located a fuel truck that had overturned several times and another vehicle near the intersection. The driver of the fuel truck was self extricated with assistance from bystanders. Upon the arrival of ... (Full Story)




To view past news articles, you can visit our news archives page.
Feel free to provide feedback or comments through our online guestbook.