Visitors Today
126
Visitors Since
August 11, 2005:
3,189,203
Run Stats
Eng
Res
Jan
36
29
Feb
18
14
Mar
24
10
Apr
23
17
May
6
14
Jun
14
22
Jul
16
18
Aug
22
10
Sep
Oct
Nov
Dec
Total
159
134
2020 Call Stats
Fire
EMS
Jan
55
147
Feb
65
141
Mar
63
119
Apr
52
104
May
43
123
Jun
73
110
Jul
60
107
Aug
50
123
Sep
Oct
Nov
Dec
Total
461
974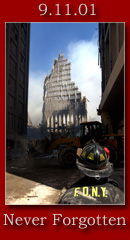 Welcome to the official website for the
Mt. Airy Volunteer Fire Company
Support the Mt. Airy Volunteer Fire Company by making a donation today!
Big Money Raffle Winners Announced

PIO Douglas Alexander, September 08

Sunday September 6 shortly after the sellout drive through Barbeque Chicken Dinner, the winners were drawn from the large drum after thorough mixing. The following winners were drawn;

$4000 winner - Jodi Best, Mount Airy, Md.
$750 winner - Anthony Sturba Mount Airy, Md.
$250 winner - Diane Regulinski Loudon, Virginia

The MAVFC wishes to thank all of the persons that bought raffle tickets. The profits ... (Full Story)




Vocelli's Pizza Holds Monthly Benefit for MAVFC

Doug Alexander, PIO, August 24

Another of our local businesses is now holding a monthly benefit for the MAVFC. The third Tuesday of each month, a percentage of the proceeds from Vocelli's Pizza in the Twin Arch Shopping Center will go to the Mount Airy Volunteer Fire Company. This partnership will continue through the rest of 2020. We encourage everyone to visit Vocelli's and enjoy a great meal carry out or delivered every third ... (Full Story & Photos)

Truck 1 Update #5

Chief Jeff Lowman, August 15

The progress of the new Truck 1 is moving along. Members of the MAVFC Truck Committee are currently at the E-One plant doing the mid-point inspection!
... (Full Story & Photos)

To view past news articles, you can visit our news archives page.
Feel free to provide feedback or comments through our online guestbook.