Visitors Today
1,267
Visitors Since
August 11, 2005:
3,389,717
Run Stats
Eng
Res
Jan
36
29
Feb
18
14
Mar
24
10
Apr
23
17
May
6
14
Jun
14
22
Jul
16
18
Aug
22
10
Sep
13
21
Oct
10
17
Nov
23
19
Dec
11
22
Total
216
213
2021 Call Stats
Fire
EMS
Jan
48
166
Feb
Mar
Apr
May
Jun
Jul
Aug
Sep
Oct
Nov
Dec
Total
48
166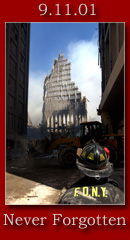 Welcome to the official website for the
Mt. Airy Volunteer Fire Company
Support the Mt. Airy Volunteer Fire Company by making a donation today!
Vehicle Collision with Hazardous Materials Closes Route 27 and I-70

Fire & Rescue Captain Ivan Browning, February 23

On Monday February 22, the Central Maryland region experienced snow and sleet which made road conditions hazardous for travel. At 1050 hours (10:50 am), the Mount Airy VFC was alerted for a vehicle collision on Route 27 in the area of Interstate 70 with reports of a truck overturned underneath the interstate bridge. While responding, reports were relayed to units of possible hazardous materials involvement.

Rescue ... (Full Story & Photos)


MAVFC Personnel Participate in Countywide Truck Training

Fire & Rescue Captain Ivan Browning, February 16

On Saturday, February 13, members of MAVFC attended a CCVESA/Carroll County Public Safety Training Center sponsored Truck Company skills training. Over 20 personnel from 7 county departments worked on critical truck company fire ground skills that are needed in response to structure fire incidents. The skill stations included forcible entry, ladder work and roof ventilation operations on residential ... (Full Story & Photos)


Portable Generator Safety Guidelines

PIO Doug Alexander, January 28

Thunderstorms, high winds, downed power lines, heavy snowfalls and utility company blackouts can all lead to power outages. Many people turn to a portable generator for a temporary solution. Due to the possibility of carbon monoxide poisoning from a portable generator being used inside of a home , the Mount Airy Volunteer Fire Company, and the Maryland State Fire Marshal's Office encourage the public ... (Full Story & Photos)

Portable Space Heater Safety

PIO Doug Alexander, January 28

Colder temperatures are in the air and space heaters are arriving on a floor or table near you. The Mount Airy Volunteer Fire Company and State Fire Marshal Brian Geraci are reminding Marylanders of the risk associated with the use of portable space heaters.

The risk of fire from portable space heaters is especially high when used improperly. The safety tips listed below will help all Marylanders ... (Full Story & Photos)

Clear Fire Hydrants for Your Home Fire Safety

Doug Alexander, PIO, January 27

As the town and region prepares for one of winter's snow storms, the MAVFC asks that residents and business operators make sure that fire hydrants on their street, and in front of their homes and businesses, are cleared of snow and ice when these storms occur. Firefighting water is critical, and access to hydrants is difficult when there are snow piles or uncleared hydrants. Citizens are asked to ... (Full Story & Photos)

To view past news articles, you can visit our news archives page.
Feel free to provide feedback or comments through our online guestbook.