Visitors Today
143
Visitors Since
August 11, 2005:
2,791,021
Runs per Unit
Engine
Rescue
Jan
27
21
Feb
36
7
Mar
28
17
Apr
25
12
May
5
2
Jun
Jul
Aug
Sep
Oct
Nov
Dec
Total
121
59
2019 Call Stats
Fire
EMS
Jan
60
145
Feb
66
160
Mar
64
132
Apr
57
137
May
Jun
Jul
Aug
Sep
Oct
Nov
Dec
Total
247
574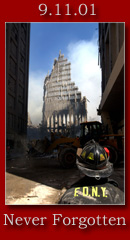 Welcome to the official website for the
Mt. Airy Volunteer Fire Company
Interested in giving back to the Community?
Community Booths / Sponsorships at the Fire Company Carnival

Committee Co-Chair Vicky Taylor, May 12

Does your company want to have a booth at the Mt. Airy Volunteer Fire Company carnival this July 22 - 27? We are currently booking available spaces for community organizations who are interested. Booth spaces range from 10x10 feet to 20x24 feet. It's a great place to meet your current and future customers and tell them your story! If you are interested, please contact Vicky Taylor at 301-829-0100 ... (Full Story & Photos)

MSFA Trustee Nomination - Past Chief Doug Alexander

1st Vice President Thomas Walters, April 29

The officers and members of the Mount Airy Volunteer Fire Company are pleased to support past Deputy Chief Doug Alexander for another term as a trustee for the Maryland State Firemen's Association.

Thank you for your service !


Regards,

Tom Walters
1st Vice President
Mount Airy Volunteer Fire Company... (Full Story & Photos)

Calling all Carnival Sponsors

Committee Co-Chair Vicky Taylor, April 28

The Carnival Committee is now accepting submissions from local businesses for entertainment and game sponsorships. We have a few slots available to be a Gold or Platinum sponsor of our music entertainment. These are at set rates but because of the generous sponsorship, they come with an amazing array of advertising benefits!

We are also offering opportunities to support the Fire Company through ... (Full Story)




First Due Accident with Entrapment

Fire & Rescue Captain Derek Dods, April 16

On April 16, 2019 at 0713 hours, units from the Mt. Airy Volunteer Fire Company were dispatched for a single vehicle collision with entrapment in the 3800 block of Mount Airy Drive. While Medic 19 and Rescue 1 were responding a Carroll County Sheriffs Office Deputy arrived on scene and confirmed entrapment. Upon arrival of Medic 19 they quickly evaluated the patient and the scene and requested aviation ... (Full Story & Photos)


MAVFC Assists on a Working House Fire in Woodbine

Chief Jeff Lowman, April 15

On Monday April 15 shortly after 1800 hours (6:00 pm) Carroll County Emergency Communications dispatched Box alarm 14-10 for a house on fire in the 7000 block of Woodbine Road. While units were responding, communications advised they had received multiple calls, and they believed it was a working fire. With that information and due to the rural location of the incident Chief 1 requested the Rapid ... (Full Story & Photos)

To view past news articles, you can visit our news archives page.
Feel free to provide feedback or comments through our online guestbook.