Visitors Today
1,114
Visitors Since
August 11, 2005:
4,369,364
2023 Unit Alerts
ATV1
2
B15
16
Car1
11
DTY1 U1-1
14
E12
86
M18
380
M19
275
Medic1
74
R1
78
T1
40
TT1
17
U1
111
2023 Call Stats
Fire
EMS
Jan
57
156
Feb
49
154
Mar
50
163
Apr
67
166
May
Jun
Jul
Aug
Sep
Oct
Nov
Dec
Total
223
639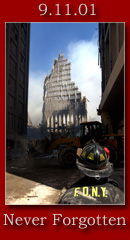 Events
Fire Memorabilia Sale
Location:
MAVFC Reception Hall
POC:
Steve Lichtman
Start Date:
Sunday, March 26, 2023
Duration
9:00 AM to 2:00 PM

Sale of Fire Memorabilia, parts, patches, photos, fire toys, and other fire department related items. Open to the public, $2 admission. Breakfast and lunch are also available. Please contact Steve Lichtman, 301-829-0100 x361 or SLichtman@MAVFC.org for details.