Visitors Today
72
Visitors Since
August 11, 2005:
4,554,778
2023 Unit Alerts
ATV1
2
B15
45
Car1
28
DTY1 U1-1
32
E12
269
M18
733
M19
759
Medic1
145
R1
166
T1
91
TT1
40
U1
192
2023 Call Stats
Fire
EMS
Jan
57
156
Feb
49
154
Mar
50
163
Apr
67
166
May
87
158
Jun
58
159
Jul
61
182
Aug
74
202
Sep
Oct
Nov
Dec
Total
503
1340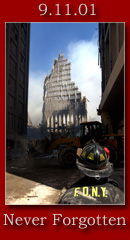 Events
BBQ Chicken Dinners
Location:
Fire Station
POC:
Charles Hamilton
Start Date:
Sunday, June 4, 2023
Duration
12:00 PM to 4:00 PM

Drive through the Fire Station parking lot at 702 North Main Street, Mt. Airy and purchase a BBQ Chicken Dinner. Dinner includes 1/2 BBQ chicken, roll and choice of two sides. Sides available are macaroni salad, potato salad, cole slaw or apple sauce. Just drive through the parking lot and place your order. You won't even need to get out of your car.

Dinners will be available beginning at noon until we run out. The cost of a dinner is $15.00.