Visitors Today
43
Visitors Since
August 11, 2005:
4,239,739
2022 Unit Runs
ATV1
5
B15
43
Car1
58
DTY1 U1-1
65
E12
363
M18
937
M19
963
Medic1
202
R1
244
T1
148
TT1
55
U1
263
2022 Call Stats
Fire
EMS
Jan
63
152
Feb
68
149
Mar
64
171
Apr
47
156
May
69
180
Jun
80
160
Jul
60
167
Aug
65
180
Sep
61
151
Oct
55
165
Nov
78
165
Dec
98
164
Total
808
1960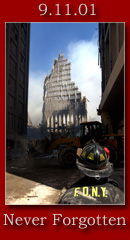 Serious Vehicle Collision in Frederick County
By Firefighter/EMT Gregory Lawson
May 23, 2021

At 0236 hours (2:36 am) on Sunday morning May 23, Medic19 and Engine12 were dispatched to the 13000 block of Old National Pike in Frederick County for a vehicle collision with entrapment.

First arriving Medic19 found a single vehicle off the roadway into the woods with heavy damage. A check of the crashed truck revealed there was no entrapment, however there was significant damage to the pickup truck.

After a search of the area 3 subjects were located across the street in a front yard. Medic19 requested 2 helicopters for 3 trauma patients who advised they were all ejected from the truck. Care was started on these subjects immediately. During evaluation and treatment, the subjects advised there was a 4th subject who was ejected somewhere in the woods . Crews checked the wooded area near the scene with thermal imaging cameras and on foot and located the subject who appeared to have also been ejected out of the truck, Additional personnel went to work on the 4th subject with the help of an off duty MSP flight medic.

In total 4 subjects where flown via Trooper-3 and Trooper-2 to the trauma center for treatment. Units were on the scene for over an hour.

Units:
Medic19 Engine12
Mutual Aid:
A158, RS15, Chief15-1, A259, Medic713, Medic-23, EMS901, Battalion 901, FCSO, MSP Trooper 3, Trooper,2, Howard E41.