Visitors Today
1,275
Visitors Since
August 11, 2005:
3,601,084
2021 Unit Runs
ATV1
4
B15
28
Car1
38
DTY1 U1-1
42
E12
173
M18
505
M19
460
Medic1
86
R1
136
T1
35
TT1
38
U1
123
2021 Call Stats
Fire
EMS
Jan
48
166
Feb
68
149
Mar
65
146
Apr
62
168
May
74
175
Jun
68
173
Jul
63
161
Aug
Sep
Oct
Nov
Dec
Total
448
1138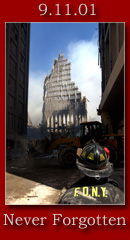 We may look different...But we're still the same first responders!
By Assistant Chief EMS Heidi Halterman
March 15, 2020

During the COVID-19 Event (also known as the Coronavirus Outbreak) you may notice some changes to the way our members respond to emergency incidents. In addition to the various levels of Personal Protective Equipment (PPE) seen below, our providers may be asking various screening questions upon arrival to scenes. These changes are following guidance of our healthcare oversight partners such as the Centers for Disease Control and Prevention (CDC) for response by Emergency Medical Services (EMS) and do not reflect measures the general public should be taking. We ask for the public's cooperation and understanding as we try to our keep our first responders safe and on-duty to be able to continue to respond to emergencies in our community.
Luci Denhard
March 15, 2020 at 10:19 PM
Be safe everyone and thank you for all you do everyday!