Visitors Today
140
Visitors Since
August 11, 2005:
4,617,947
2023 Unit Alerts
ATV1
2
B15
47
Car1
34
DTY1 U1-1
43
E12
301
M18
821
M19
851
Medic1
155
R1
187
T1
97
TT1
42
U1
198
2023 Call Stats
Fire
EMS
Jan
57
156
Feb
49
154
Mar
50
163
Apr
67
166
May
87
158
Jun
58
159
Jul
61
182
Aug
74
202
Sep
69
156
Oct
47
174
Nov
Dec
Total
619
1670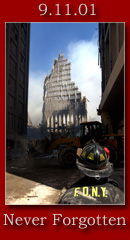 One Seriously Injured in ATV Collision
By Firefighter/EMT Gregory Lawson
July 1, 2022

On July 1 at approximately 0200 hours(2:00 am), MAVFC units were dispatched to an ATV accident in the area of Woodville Road and Mater Way. First arriving Medic 18 found a single dirt bike rider over an embankment, laying in the woods. After an initial assessment, Medic 18 requested aviation for a patient with serious traumatic injuries. Several crew members from Rescue 1 and Medic 18 worked on preparing the patient to be removed from the woods. Engine 12 crew assisted with patient removal to the medic unit before responding to secure the landing zone for MSP helicopter Trooper 3. The victim was transported by helicopter to a trauma center for treatment.

Units:
Medic18, Rescue 1, Engine 12, FCSO, MSP Trooper-3.