Visitors Today
880
Visitors Since
August 11, 2005:
3,492,952
2021 Unit Runs
ATV1
3
B15
20
Car1
33
DTY1 U1-1
37
E12
105
M18
327
M19
299
Medic1
61
R1
101
T1
15
TT1
26
U1
79
2021 Call Stats
Fire
EMS
Jan
48
166
Feb
68
149
Mar
65
146
Apr
62
168
May
Jun
Jul
Aug
Sep
Oct
Nov
Dec
Total
243
629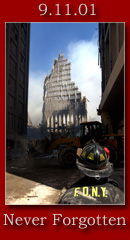 Welcome to the official website for the
Mt. Airy Volunteer Fire Company
Purchase Your 2021 Big Money Raffle Tickets Below! Grand Prize is $4,000
Support the Mt. Airy Volunteer Fire Company by making a donation today!
Truck 1 Placed In Service

PIO Doug Alexander, April 03

On Saturday morning April 3, the Mount Airy Volunteer Fire Company placed in service their first aerial ladder truck. The growth of the community and the distance for existing aerial apparatus to respond into the area prompted the MAVFC to pursue obtaining an aerial ladder truck several years ago. It has taken approximately 3 years from the time it was decided to purchase a ladder truck until the ... (Full Story & Photos)



MAVFC President Dan Caiola thanks Paula Camuti Past President of the Auxiliary to the MAVFC for her service

MAVFC Thanks Paula Camuti for 22 Years as Auxiliary President

PIO Doug Alexander, March 29

On Thursday March 25, the MAVFC took a few minutes from the Auxiliary meeting to recognize and thank outgoing President Paula Camuti for her 22 years of service as Auxiliary President. MAVFC President Dan Caiola presented Paula with a flower bouquet and a Certificate of Appreciation for her years of dedicated service. Paula has been a fixture at MAVFC functions and fundraisers for many years providing ... (Full Story & Photos)


Crash Involving Tanker Truck and Fire

Fire & Rescue Lieutenant Steven Stull, March 24

On March 23, 2021 at 1458 hours, (2:58 pm), Mt. Airy and New Market fire departments were dispatched to Rescue Alarm 70-99 for a tanker truck rollover with fire and entrapment on I-70 west of Route 27 in Frederick County. Medic 19 and Rescue 1 were first arriving to find a fuel tanker truck rolled over and fully involved in fire with no other vehicles involved. R-1 established the initial I-70 command. ... (Full Story & Photos)


Busy Sunday for MAVFC

Fire & Rescue Lieutenant Steven Stull, March 07

Fire with Exposure- On Sunday March 7 at approximately 1540 hours (3:40 pm) Structure Alarm 1-2 was dispatched for a brush fire with exposures in the 7900 block of Bennett Branch Road. Chief 1-1 was first to arrive with a small brush fire in the front yard that Brush 15 was able to handle.

House Fire- As units were clearing the previous brush fire, Box Alarm 1-4 was dispatched at 1616 hours (4:16pm) ... (Full Story & Photos)


Small Fire Contained on Deck of House

Fire & Rescue Lieutenant Steven Stull, March 02

Monday March 1 at 1624 hours (4:24pm), units were dispatched for the house fire, initially dispatched to the 100 block of Contour Road, but it was shortly after updated to the 100 block of Sycamore Road. Engine 12 arrived to find a split level single family home with nothing evident and everyone out of the house. Chief 1 established the Sycamore Road command as Engine 12 investigated a small fire ... (Full Story & Photos)

To view past news articles, you can visit our news archives page.
Feel free to provide feedback or comments through our online guestbook.