Visitors Today
465
Visitors Since
August 11, 2005:
3,161,618
Run Stats
Eng
Res
Jan
36
29
Feb
18
14
Mar
24
10
Apr
23
17
May
6
14
Jun
14
22
Jul
16
18
Aug
Sep
Oct
Nov
Dec
Total
137
124
2020 Call Stats
Fire
EMS
Jan
55
147
Feb
65
141
Mar
63
119
Apr
52
104
May
43
123
Jun
73
110
Jul
60
107
Aug
Sep
Oct
Nov
Dec
Total
411
851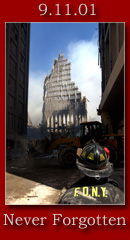 Welcome to the official website for the
Mt. Airy Volunteer Fire Company
Purchase your Raffle Tickets to our BIG Money drawing here! Winners will be drawn on September 6th.
$4,000 First Prize; $750 Second Prize; $250 Third Prize
.
Thank you to raffle sponsors Burrier-Queen Funeral Home & Crematory P.A. and Wagner's Meats for their generous and continued sponsorship.
You will be e-mailed with a copy of the tickets purchased (we do all the hard work of filling out your name and contact information for you!)
Support the Mt. Airy Volunteer Fire Company by making a donation today!
MAVFC Celebrates Oscar Baker's 98th Birthday

Secretary Janet Woodfield, June 25

Wednesday June 24th marked the 98th birthday of MAVFC life member C. Oscar Baker. Approximately 20 members riding current and past MAVFC apparatus, and antique cars, along with family and friends, donned their face masks and visited Oscar at Lorien Assisted Living in Mount Airy through the lobby windows. Everyone attending was able to see Oscar and talk to him via a telephone to wish him a Happy Birthday. ... (Full Story & Photos)


State Fire Marshal Offers Grilling Safety Tips

Past President Thomas Walters, June 12

STATEWIDE (June 11, 2020) – As the summer months unfold before us, families across Maryland continue to venture outside to the beach, the mountains or maybe just to their backyard. Increased outdoor activities also result in an increase of outdoor fire risks; therefore the Office of the State Fire Marshal is providing a few common-sense tips that will help Marylanders enjoy a safe grilling season.

Outdoor ... (Full Story & Photos)


Early morning Fly out on Route-27

Firefighter/EMT Gregory Lawson, June 04

Around 0930 hours on June 4, units from MAVFC and Lisbon VFD were dispatched to Route 27 in the area of I-70 for a vehicle accident involving a gas truck. Units arrived to find several vehicles involved with no entrapment and no leaks from the gas truck.

MSP Aviation was requested to transport one subject to a trauma center and two other subjects were transported to an area hospital for evaluation ... (Full Story & Photos)

To view past news articles, you can visit our news archives page.
Feel free to provide feedback or comments through our online guestbook.