Visitors Today
124
Visitors Since
August 11, 2005:
3,230,007
Run Stats
Eng
Res
Jan
36
29
Feb
18
14
Mar
24
10
Apr
23
17
May
6
14
Jun
14
22
Jul
16
18
Aug
22
10
Sep
13
21
Oct
Nov
Dec
Total
172
155
2020 Call Stats
Fire
EMS
Jan
55
147
Feb
65
141
Mar
63
119
Apr
52
104
May
43
123
Jun
73
110
Jul
60
107
Aug
50
123
Sep
54
149
Oct
Nov
Dec
Total
515
1123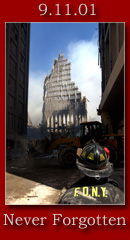 National Weather Service Alerts for Carroll County, MD
Welcome to the official website for the
Mt. Airy Volunteer Fire Company
Support the Mt. Airy Volunteer Fire Company by making a donation today!
Truck 1 Update #7

Chief Jeff Lowman, September 24

The cab, chassis, and body are together. The aerial ladder and turntable are getting final touches prior to being mounted. The unit is coming along nicely and members will be traveling to Florida to complete the final inspection on October 11th. Updates will be posted as they are received.
MAVFC Assists MAPD with Stolen Vehicle Search

Firefighter/EMT Kyle Thornton, September 19

On Saturday September 19, shortly after 2100 hours, ATV1 and U1 were dispatched to assist the Mount Airy Police Department with a search for a stolen vehicle possibly located inside the CSX Railroad Tunnel in Ridgeville. Upon arriving on scene Mount Airy Police advised they were contacted by Frederick City Police and requested to search for this vehicle that was showing a possible GPS location either ... (Full Story & Photos)


Big Money Raffle Winners Announced

PIO Douglas Alexander, September 08

Sunday September 6 shortly after the sellout drive through Barbeque Chicken Dinner, the winners were drawn from the large drum after thorough mixing. The following winners were drawn;

$4000 winner - Jodi Best, Mount Airy, Md.
$750 winner - Anthony Sturba Mount Airy, Md.
$250 winner - Diane Regulinski Loudon, Virginia

The MAVFC wishes to thank all of the persons that bought raffle tickets. The profits ... (Full Story)




To view past news articles, you can visit our news archives page.
Feel free to provide feedback or comments through our online guestbook.