Visitors Today
115
Visitors Since
August 11, 2005:
3,593,871
2021 Unit Runs
ATV1
4
B15
28
Car1
38
DTY1 U1-1
42
E12
173
M18
505
M19
460
Medic1
86
R1
136
T1
35
TT1
38
U1
123
2021 Call Stats
Fire
EMS
Jan
48
166
Feb
68
149
Mar
65
146
Apr
62
168
May
74
175
Jun
68
173
Jul
Aug
Sep
Oct
Nov
Dec
Total
385
977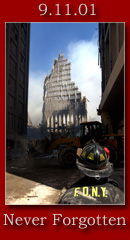 Welcome to the official website for the
Mt. Airy Volunteer Fire Company
Enter for your chance to win the Grand Prize of $4,000!
Purchase Your 2021 Big Money Raffle Tickets Below:
Taste of MAVFC and Big Cash Raffle

Secretary Janet Woodfield, July 09

Our 2021 carnival has been cancelled, but your favorite foods will be available for four evenings. Stop by the Fire Company Carnival Grounds on July 23rd, 28th, 29th and 30th from 5:00 PM until 9:00 PM. You can select from pit ham, beef or turkey sandwiches, hotdogs, hamburgers, cheeseburgers, fried chicken, funnel cakes, fresh squeezed lemonade, ice cream, drinks and other sides. Daily specials ... (Full Story & Photos)

2021 Carnival Cancellation

Secretary Janet Woodfield, June 08

With the capacity restrictions and the safety measures that were in effect at the beginning of the year, the Fire Company cancelled their 2021 carnival. Planning for our largest fundraiser requires beginning immediately after the prior year's carnival and continues throughout the year. Our efforts remain directed first and foremost on safeguarding our community, volunteers and supporters.

We will ... (Full Story)




Serious Vehicle Collision in Frederick County

Firefighter/EMT Gregory Lawson, May 23

At 0236 hours (2:36 am) on Sunday morning May 23, Medic19 and Engine12 were dispatched to the 13000 block of Old National Pike in Frederick County for a vehicle collision with entrapment.

First arriving Medic19 found a single vehicle off the roadway into the woods with heavy damage. A check of the crashed truck revealed there was no entrapment, however there was significant damage to the pickup ... (Full Story & Photos)

Truck 1 Placed In Service

PIO Doug Alexander, April 03

On Saturday morning April 3, the Mount Airy Volunteer Fire Company placed in service their first aerial ladder truck. The growth of the community and the distance for existing aerial apparatus to respond into the area prompted the MAVFC to pursue obtaining an aerial ladder truck several years ago. It has taken approximately 3 years from the time it was decided to purchase a ladder truck until the ... (Full Story & Photos)

To view past news articles, you can visit our news archives page.
Feel free to provide feedback or comments through our online guestbook.