Visitors Today
918
Visitors Since
August 11, 2005:
3,100,597
Run Stats
Eng
Res
Jan
36
29
Feb
18
14
Mar
24
10
Apr
23
17
May
Jun
Jul
Aug
Sep
Oct
Nov
Dec
Total
101
70
2020 Call Stats
Fire
EMS
Jan
55
147
Feb
65
141
Mar
63
119
Apr
52
104
May
Jun
Jul
Aug
Sep
Oct
Nov
Dec
Total
235
511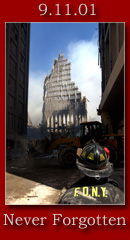 Welcome to the official website for the
Mt. Airy Volunteer Fire Company
Support the Mt. Airy Volunteer Fire Company by making a donation today!
2020 Annual Carnival Cancellation

Secretary Janet Woodfield, May 29

Message to the Public Concerning Annual Mount Airy Volunteer Fire Company Carnival,

On Thursday, May 28, 2020 the Board of Managers held a meeting to discuss the status of the upcoming Mount Airy Volunteer Fire Company (MAVFC) Annual Carnival in light of the current restrictions related to the COVID-19 pandemic.

After an extensive discussion, weighing the risks and benefits of various options, ... (Full Story & Photos)

House Fire sends One Resident to the Hospital

PIO Douglas Alexander, May 18

On May 17 at 2139 hours (9:39 pm), units were dispatched to the 1100 block of Village Gate Court for a house fire with 2 persons trapped. First arriving units from the MAVFD found two victims outside the house and a fire in a bedroom on the second floor. A quick attack and search were initiated immediately. No additional victims were found and the fire in the bedroom was knocked down rapidly. Emergency ... (Full Story)





MAVFC Receives Donations from the Community. Pay Pal now Available

PIO Douglas Alexander, April 18

The MAVFC has been very fortunate to have received several donations of protective gear and hand sanitizer from community individuals and businesses. The Mount Airy Walmart has provided at no cost 2200 pairs of medical gloves and 500 masks for use on our medical transport units. We have also received donations of hand sanitizer from several families and individuals. The Town of Mount Airy Emergency ... (Full Story)





MAVFC Receives Hand Sanitizer from Rotary Club

Doug Alexander, PIO, April 16

On Thursday April 16, the MAVFC received the first shipment of hand sanitizer donated by the Mount Airy Rotary Club. The first shipment was for 3 gallons of a 10 gallon donation. The hand sanitizer was manufactured by MISC Distillery of Mount Airy. The sanitizer was provided in 8 ounce bottles for convenient use by fire company members. Pictured in the photo are Dan McNeill, MISC Distillery, Dan Caiola, ... (Full Story & Photos)


MAVFC & CCVESA Statement regarding Pleasant View Nursing Home

Chief Jeff Lowman, March 30

Please see the attached statement from the Mount Airy Vol. Fire Co & the Carroll County Volunteer Emergency Services Assoc.

If you have any questions or require additional information, we ask that you please contact the Carroll County Health Department at 410-876-4848 or 410-876-2152, as they remain the lead agency in charge of the incident.

The MAVFC has, and will remain committed to serving the ... (Full Story)




To view past news articles, you can visit our news archives page.
Feel free to provide feedback or comments through our online guestbook.