Visitors Today
242
Visitors Since
August 11, 2005:
4,618,049
2023 Unit Alerts
ATV1
2
B15
47
Car1
34
DTY1 U1-1
43
E12
301
M18
821
M19
851
Medic1
155
R1
187
T1
97
TT1
42
U1
198
2023 Call Stats
Fire
EMS
Jan
57
156
Feb
49
154
Mar
50
163
Apr
67
166
May
87
158
Jun
58
159
Jul
61
182
Aug
74
202
Sep
69
156
Oct
47
174
Nov
Dec
Total
619
1670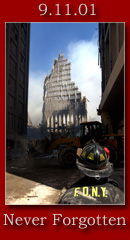 Guestbook
Welcome to the Mt Airy Volunteer Fire Company Guestbook. Your feedback is important to us. Feel free to leave your comments.
| | |
| --- | --- |
| Page of 3 [ Back | Next ] | Records 1 - 30 of 71 |
Signed on September 28, 2023 at 12:03 PM
Guest Name:
Elizabeth O'Hare
Location:
Mt Airy
Comments:

Thank you all so very much for rescuing our cat.

I'm well aware that you all have many more important things to do and that you took your valuable time to help us.

As I told you, I lost my husband in July and this was his cat. This was just one more trauma for our family.

This day you made a huge difference to our family.

Thank you once again.
Signed on February 22, 2021 at 1:58 PM
Guest Name:
Tim Kelly
Rank/Title:
Chief - Smock VFD
Web Address:
www.smockvfd.org
Location:
Smock Pennsylvania
Comments:

Great website
Any Vehicles for sale ? We purchased a Hahn Engine from you back in 2000, its still in service but not doing too well (we have been pursuing a AFG grant for 3 yrs now with no luck.)

Enjoyed the site thanks, TK
Signed on February 19, 2019 at 5:25 PM
Guest Name:
Kristi Gorey
Location:
Mount Airy, Md.
Comments:

Hi there,
I just wanted to compliment a gentleman that was working as a Mt. Airy fireman a few weeks back.

I was exiting the Safeway shopping center, headed North on Rt 27 about 8:30am. There had been (what looked like) a small collision involving an older gentleman, who was standing outside his car talking to a fireman.

I saw the fireman speaking to the older gentleman, who was visually upset, and I saw the fireman reach out, and with care, give the man a gentle pat on the back. It was a small gesture, but a huge statement of care and compassion.

It just made me smile, to know that there are still people out there who care, and that you guys are there to show help and compassion when it's needed.

Thank you to whomever I happened to witness being "kind" to a fellow human being.
Signed on November 01, 2018 at 11:45 AM
Guest Name:
Anne R.
Location:
Mount Airy, Md.
Comments:

Bless you all for taking such great care of me on the way to Shock Trauma transport last week. Besides extraordinarily skillful, you all are true angels.
I am so very grateful.
Signed on December 17, 2016 at 7:47 PM
Guest Name:
Sandi Reed Burns
Location:
Mount Airy, Md.
Comments:

Thank you to all who helped save Lady. God Bless you! (Reference to Dog Rescue Story of 09/26/2016)
Signed on December 13, 2016 at 1:13 PM
Guest Name:
Paul Beckingham
Rank/Title:
Retired captain
Web Address:
www.cafepress.com/firescapes
Location:
Toronto, Canada
Comments:

I signed your guestbook a few years back I dropped by to say hi and wish you all a Merry Christmas and a Great New Year. Stay safe
Regards Paul

Please drop by to view my Fire and Ems art and sign my guestbook
Signed on June 03, 2015 at 10:47 AM
Guest Name:
Barbara Fleming
Location:
Hampstead, Md.
Comments:

My husband was a life member at your fire department and we lived in and near Mt. Airy for over 40 years. Your company turned out for a memorial service when he died in 2009 and his casket was driven to the cemetery on an engine. I just looked up your site to get a date for the carnival. The site is great. I now live in Hampstead and miss Mt. Airy. Good luck and stay safe.
Signed on February 08, 2014 at 1:08 PM
Guest Name:
Tommy Haney
Rank/Title:
Chaplain
Location:
Kelly-Kelton Fire & Rescue
Comments:

Nice Page...
Signed on December 13, 2013 at 6:13 PM
Guest Name:
Melissa and John Scirica
Location:
Mt. Airy, Md.
Comments:

Thank you for all you do. We appreciate your dedication and hard work. You guys rock!
Signed on December 22, 2012 at 8:38 PM
Guest Name:
Tina
Location:
Mt Airy Md
Comments:

Very nice website.
Signed on February 28, 2012 at 9:44 PM
Guest Name:
Dennis Turner
Rank/Title:
Retired Engineer/P.T./Vol.
Web Address:
HighRidgeFire.com
Location:
High Ridge, Mo.
Comments:

Just was looking at your new pumper and like to look at the dept and area that is served. Thanks to Google maps and internet. High Ridge just received their new rescue pumper from Rosenbauer 2 weeks ago. This will be our second one. Your site is awesome and I like the location of your new firehouse and how well it's planned out. I'd be out always looking at the view.
Retired Dec. 2010 with 40 total yrs. as vol. and parttime. Enjoyed every minute of it. Be careful, Be safe and God bless.
Thanks,
Dennis Turner
Signed on February 17, 2011 at 7:30 PM
Guest Name:
Janice Hicks
Location:
Montgomery Village Md
Comments:

I saw FF Donald Simmons on the news this evening and thought, "There is my angel". I always wondered what fire station he was at because I always wanted to Thank him. In 2000 I called 911 because my 12 month old baby was seemingly choking on a penny. I called 911 and while I was on the phone still talking to the dispatcher I heard the loudest pounding on the stairs outside my condo. It was Donald Simmons who was my neighbor, charging up the stairs to help. He heard it on the fire radio and came up in a second. Thankfully the baby was not choking and could still breathe but I was scared to death. He coughed up the penny and FF Simmons got on the phone to tell them everything was okay and I didn't need them to come out.
He moved away first and then we moved from there but I think of him often and how fast he came to the rescue. I am the Grandaughter of former Silver Spring Fire Chief John A Gilson ( deceased)
and My father is DCFD retired and my brother is cuurently a DC Firefighter. Firefighters will always be my hero's especially FF Simmons.

And that baby is now almost 12 years old and 5 '4" tall. Thank you so much Donald Simmons.
Grateful mom,
Janice Hicks

(Editor's note; FF Donald Simmons Jr.currently lives in the MAVFC first due area)
Signed on September 06, 2010 at 5:28 PM
Guest Name:
Jerry Dorsey
Rank/Title:
Fire Chief
Web Address:
www.ufc3.org
Location:
Frederick County, Md.
Comments:

Congrats on your new Rosenbauer Engine.. Cant wait to see the new Engine 12.... As always, make sure the new engine finds its way to 79 South Market Street in the near future....
Signed on February 19, 2010 at 7:35 PM
Guest Name:
Lloyd Crago
Rank/Title:
Fire Chief
Web Address:
www.youngwoodfire.com
Location:
Youngwood Pa
Comments:

Very nice site... Good imformation.....Stay Safe
Signed on October 18, 2009 at 5:26 PM
Guest Name:
Tony Staub
Rank/Title:
FF-1
Location:
Southeastern Adams Vol. Emergency Services
Comments:

You have a very informative website. Keep up the good work and stay safe.
Signed on October 09, 2009 at 7:56 PM
Guest Name:
Chris Caracofe
Rank/Title:
Firefighter/Driver
Location:
Mt. Solon, Va.
Comments:

Thanks for all you do. I have famliy that lives in Mt. Airy.
Signed on October 02, 2009 at 2:15 PM
Guest Name:
Mike Behrendt
Rank/Title:
FIREFIGHTER
Web Address:
Location:
North Prarie Fire Dept., Wisconsin
Comments:

THOUGHTS AND PRAYERS TO ALL OF YOUR MEMBERS AND THEIR FAMILIES IN THIS TRYING TIME...
Signed on October 02, 2009 at 9:10 AM
Guest Name:
Don Bell
Rank/Title:
Captain/Paramedic/RN
Location:
Steubenville, Ohio
Comments:

I am deeply saddened by your loss. As a former Junior myself I fully understand the void that has been created.

The Junior division is the backbone and the future of a department and hopefully they will survive. I'm very glad to hear that the department has started counseling services.

After many years in the fire service, I now understand the importance of this. Never forget.
Signed on October 01, 2009 at 10:17 PM
Guest Name:
Lee Mathis
Rank/Title:
Firefighter/EMT
Location:
Canton, NC
Comments:

I am deeply sorry for your loss of Charlie. My heart goes out to you guys and his family. You are in my thoughts and prays. A act like this pains me, because a young man with a great future ahead of him has been take for no reason. You guys with be in my prays.
Signed on September 28, 2009 at 6:53 PM
Guest Name:
Grant Vaughan
Rank/Title:
Firefighter Lisbon VFC
Location:
Mount Airy, Md.
Comments:

Sorry for the loss of your dear friend and junior firefighter Charlie. Our prayers will be with you and the family.
Signed on September 26, 2009 at 5:13 PM
Guest Name:
Denise Mathis
Rank/Title:
Mrs.
Location:
Mount Airy, Md.
Comments:

My heart goes out to all those who responded to the Dalton home. Charlie will be missed.
Signed on July 26, 2009 at 1:47 PM
Guest Name:
Nancy Spriggs
Rank/Title:
Mrs
Comments:

Congratulations and much appreciation for the spectacular fireworks display on July 25, 2009
Signed on June 20, 2009 at 8:09 AM
Guest Name:
Tobe Carter
Rank/Title:
Use to be 911
Location:
Sebring, Florida
Comments:

Ivan - just checked out your video - great job - you can be proud of your department. Tobe
Signed on May 30, 2009 at 12:51 AM
Guest Name:
Joey White
Rank/Title:
Firefighter/CPT
Location:
Chesterfield, Va.
Comments:

I haven't been there in about ten years. I like your new station!! I worked with Frederick Fire/Rescue in 1995, and used to hang up your way back then! Also was in PG County.
Signed on May 10, 2009 at 4:51 PM
Guest Name:
John Schoenenberger
Rank/Title:
Owner
Web Address:
mtairymattress
Location:
505 E Ridgeville Blvd., Mt. Airy, Md.
Comments:

Mt. Airy Mattress is committed to supporting the MAVFC. We will donate money for every set sold to the charity or organization of the purchasers choice, including MAVFC. Your work and spirit is incredible! My wife, Susie and I salute you all!
Signed on April 10, 2009 at 1:50 PM
Guest Name:
Muhammad Naeem Yousuf
Rank/Title:
Deputy Fire Chief/Team Leader USAR Karachi Pakistan
Location:
Karachi Pakistan
Comments:

Good Site. Fire Fighters/Rescuers Real Heroes.
Signed on March 25, 2009 at 8:24 PM
Guest Name:
Fogle
Location:
Warrensburg, Mo
Comments:

Good web page! Nice to see the Mt. Airy Hall of Fame pictures shown since we didn't get a chance to come back and be there in person to watch Lee Fogle be inducted.

Thanks again!
Signed on January 22, 2009 at 8:37 PM
Guest Name:
The Moore Family
Location:
Mount Airy, MD
Comments:

Thanks for all you do to protect our town and it's citizens. Have a safe 2009!
Signed on November 18, 2008 at 1:22 PM
Guest Name:
Danny Powell
Rank/Title:
Engineer/EMT
Location:
Monroe, NC
Comments:

Great site
Signed on June 19, 2008 at 10:50 AM
Guest Name:
John Saylor
Location:
North Carolina
Comments:

Fantastic web site for promoting the department and the information for the community. Be safe out there
| | |
| --- | --- |
| Page of 3 [ Back | Next ] | Records 1 - 30 of 71 |