Visitors Today
136
Visitors Since
August 11, 2005:
4,554,842
2023 Unit Alerts
ATV1
2
B15
45
Car1
28
DTY1 U1-1
32
E12
269
M18
733
M19
759
Medic1
145
R1
166
T1
91
TT1
40
U1
192
2023 Call Stats
Fire
EMS
Jan
57
156
Feb
49
154
Mar
50
163
Apr
67
166
May
87
158
Jun
58
159
Jul
61
182
Aug
74
202
Sep
Oct
Nov
Dec
Total
503
1340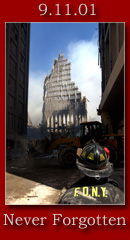 Guestbook
Welcome to the Mt Airy Volunteer Fire Company Guestbook. Your feedback is important to us. Feel free to leave your comments.
| | |
| --- | --- |
| Page of 3 [ Back | Next ] | Records 31 - 60 of 71 |
Signed on April 27, 2008 at 8:33 PM
Guest Name:
Donna Sherman
Location:
Burtonsville, MD
Comments:

Thank you so much for your response to an accident my daughter had on I70 just south of Route 27 on 04/26/08, where her car flipped over into a culvert. Even though your particular services were not required, it's so reassuring to know that you'll respond so quickly. I am glad to report that both occupants were able to return home that evening with no more than bruises and scrapes. Thanks again for your rapid response - your preparedness is a tremendous asset to the community.
Signed on December 16, 2007 at 7:13 PM
Guest Name:
FDNY EMS Website
Rank/Title:
EMS
Web Address:
members.aol.com/fdnyemswebsite
Location:
NYC
Comments:

Nice website.
Signed on November 13, 2007 at 7:25 PM
Guest Name:
May Do
Location:
Mt. Airy, Maryland
Comments:

I would really like to thank you guys for all that you do for our community.
Signed on September 25, 2007 at 11:48 AM
Guest Name:
Angel Peterson ( Delph)
Location:
Gaithersburg, MD
Comments:

I just want to say what a wonderful job you have done in keeping Old Towne Mt. Airy the same. I grew up at 7310 Watersville Rd at the old Krantz farm.
Signed on September 12, 2007 at 10:33 AM
Guest Name:
Bill Blair
Rank/Title:
RET.BALTO.COUNTY FIRE DISPATCHER
Web Address:
402 CEDAR POINT DR.WEST
Location:
Perryville,Md. 21903
Comments:

I WAS JUST INTRODUCED TO YOUR WEB SITE TODAY AND IT IS GREAT.....YOU SURE DO HAVE SOME GREAT PICTURES AND VIDEO....I KNOW YOUR PEOPLE TOOK A BEATING ON THE 3 ALARMER IN THE SHOPPING DISTRICT, BUT WITH ALL THE HAZARDS YOU HAD TO DEAL WITH, ESPECIALLY THE ELECTRIC, YOU DID A GOOD JOB. I DON'T THINK I HAVE EVER BEEN THROUGH YOUR TOWN BUT IF I EVER GET THERE I WOULD LIKE TO STOP BY YOUR STATION. KEEP UP THE GOOD WORK!
Signed on September 07, 2007 at 10:39 PM
Guest Name:
Drs. Andrew and Andrea Williamson
Web Address:
www.WellnessChiropractors.com
Location:
Mount Airy, Md.
Comments:

Our hearts go out to all the residents and businesses affected by this fire. Thank you to all those who served and continue to serve to protect us, we commend you!
Signed on September 06, 2007 at 3:15 PM
Guest Name:
David Holt
Location:
Mount Airy, MD
Comments:

Thank you for your service to our town.
Signed on September 06, 2007 at 1:12 PM
Guest Name:
Deana Humphries
Rank/Title:
resident
Location:
Mt. Airy MD
Comments:

I've only lived in Mt. Airy a short while, but have found myself feeling comfortable and at home. I live in the 500 block of S. Main Street and have found great pleasure in walking the streets of down town Mt. Airy and visiting the restaurants and shops. Just Saturday morning (Sept. 1, 2007) I had breakfast at the Olde Town Restaurant and a friend visiting visited the stores in Mt. Airy. My friend was very excited about her finds at De Ja Vue and planned trips to come back.
I was very saddened to see the buildings burning on Sunday morning. I have walked the streets many times since the fire and have found the residents of Mt. Airy to be very positive and planning to continue to support our town. One of the shop owners still openly remarked how much the shops still need our business to keep going.
Hopefully, we will see our town rebuilt and thriving soon.
Signed on September 05, 2007 at 1:50 PM
Guest Name:
Brent Harne
Rank/Title:
Fire Chief
Location:
Middletown, Md.
Comments:

Sorry to hear about downtown. I'm also very glad that nobody was hurt. Middletown almost made it there when we transferred to New Market around 0600. Tell J. Shaw hello! Take care.
Signed on September 04, 2007 at 10:48 PM
Guest Name:
Mike Eanes
Rank/Title:
FF
Web Address:
www.ldvfd.org
Location:
Laytonsville, Md.
Comments:

Glad no one was hurt. Good call to pull everyone out when they did. Great article about the fire on this site. Again, great job, and glad no one was injured, civilians or firefighters. Be safe !!!
Signed on September 04, 2007 at 4:33 PM
Guest Name:
Kelly Bowlus
Comments:

Hello. I am the grand-daughter of Mount Airy's long time resident, Pearce Bowlus and the daughter of "Pete" and Carol Bowlus. Pete and Carol once again reside in Mount Airy after moving away many years ago to raise me and my brother. I heard about the fire on Sunday morning from mom - - what an awful event. I know Mount Airy will come through this with flying colors.

By the way, WHAT AN AWESOME WEBSITE!!!
Signed on September 03, 2007 at 3:09 PM
Guest Name:
Gaston Wilson Jr.
Rank/Title:
Asst Chief
Location:
Tuscaloosa Co., Alabama
Comments:

I read the article about your fire down town. I hope no one was injured! We had a simular situation. Our fire company presidents 100 year old house was destroyed by fire. We used tanker shuttles and county fire hydrants that lost pressure! No one was injured at ours also! Thank you. Gaston Wilson Jr. Asst. Chief, Nicol Vol Fire Co., Tuscaloosa, Alabama.
Signed on September 03, 2007 at 2:03 AM
Guest Name:
Doug Noble
Rank/Title:
EMS Provider I
Location:
Damascus Vol. Fire Dept. Damascus, MD.
Comments:

Great web site. Enjoyed the pictures and video.
Signed on August 20, 2007 at 3:22 PM
Guest Name:
Shane P. McClafferty
Rank/Title:
Tenant Asst. Fire Protection Engineering Technician
Comments:

Great Carnival, Great site, Great Commitment
Signed on August 19, 2007 at 1:54 AM
Guest Name:
Scott
Location:
Mt. Airy, Md.
Comments:

Thank you very much for saving my life Tuesday morning. I credit my life to your fast response and excellent professional work. I don't think I would be here without the team on Rescue 1.

I only suffer from a broken elbow, two major breaks in my arm, and a lot of bruises and minor scratches. I did not realize the seriousness of the accident until I was able to see the pictures first hand.

Once again, thank you. You did a great job when my life depended on it! I am in great debt to the MAVFC.
Signed on July 23, 2007 at 10:00 PM
Guest Name:
Kelli Green
Location:
Mount Airy
Comments:

I just put 2 very sleepy, happy children to bed after a great night at the carnival. We have been going to both summer carnivals each year for several years and have to say that this was the best yet. Thank you so very much for making such a wonderful family fun event.
Signed on July 06, 2007 at 8:12 AM
Guest Name:
Dave Pullen
Location:
Jarrettsville, MD
Comments:

Nice website. Look forward to checking out the new rescue.

www.jarrettsvillevfc.com
Signed on May 13, 2007 at 10:53 PM
Guest Name:
David Ozmer
Location:
Whatcom County Fire District 8; Marietta, WA
Comments:

Thanks for the station tour.
Signed on March 06, 2007 at 7:31 AM
Guest Name:
Bill and Tammy Tasker
Location:
Baltimore, Maryland
Comments:

Just a lil F.Y.I. to all that work at Mt. Airy V.F.D. We come up every year to the Carnival, it is a GREAT time had by all. The atmoshere is one of respect and care, a definite place we feel comfortable to bring the "kiddies"! It is worth the drive and we want to THANK ALL who are involved to create such a 'FEELING OF FAMILY'!!!!
The delicious food is a TREAT at an affordable price. To everyone who works there and to ALL OUR MEN AND WOMAN WHO SERVE we would just like to THANK YOU FOR BEING WHO YOU ARE!!!! You keep us all safe!!!! God bless each and everyone of you!!!! THANK YOU ALL SO VERY MUCH!!!!
With Gratitude,
The Tasker Family
Signed on February 25, 2007 at 12:47 PM
Guest Name:
Jason Bowen
Rank/Title:
Firefighter/EMT
Location:
City of Atlanta, GA Fire Department
Comments:

Great web site
Signed on February 12, 2007 at 8:14 AM
Guest Name:
Stephanie & Jon Fleming
Location:
Mt.Airy, Md.
Comments:

Thank you for everyone who came to our home the evening of Feb. 7, 2007 for what was a chimney fire. Everything turned out okay and we are very happy we live in a community with such caring people. From the folks who stopped on their way home to let us know what was happening in our chimney to the wonderful men and women from Lisbon, Mt. Airy and Sykesville Fire Depts. who responded to the call. Thanks again! Stephanie Fleming
Signed on February 04, 2007 at 12:13 PM
Guest Name:
Rodney E. Rodeffer
Rank/Title:
Fire Chief
Web Address:
www.parker-fire.com
Location:
Parker City,Indiana
Comments:

Nice website,just browsing the web.
Signed on December 22, 2006 at 10:42 PM
Guest Name:
Brian Guy
Rank/Title:
Asst. Chief
Web Address:
www.eastsenecafire.org
Location:
West Seneca, NY (formerly Elkridge, MD)
Comments:

Great site!
Signed on November 25, 2006 at 9:56 AM
Guest Name:
Paul Beckingham
Rank/Title:
Retired Fire Captain
Web Address:
www.cafepress.com/firescapes
Location:
Toronto, Canada
Comments:

Nice site...I like the layout..I have favorited your site and will definitely return to view in greater detail...keep up the good work...please feel free to stop by and view my Fire & Ems art and sign my guestbook...Regards Capt. Paul. Stay Low..Stay SAFE!!
Signed on October 31, 2006 at 9:49 PM
Guest Name:
Chrissy R.
Rank/Title:
EMS Sgt.
Location:
Newburg, Md.
Comments:

Great site!! Check out our website www.nvrsfd.com It's pretty new so check it out!!
Signed on September 07, 2006 at 10:10 PM
Guest Name:
Rick OBrien
Rank/Title:
President
Location:
Frederick Md
Comments:

Just checking out your web site. We are looking for ideas for ours. Looks good! See ya at one of your breakfast dates.
Signed on August 28, 2006 at 5:49 PM
Guest Name:
Brendon
Rank/Title:
Firefighter/EMT
Location:
Pleasant Valley, Md.
Comments:

Keep up the good work from "THE PROTECTORS OF THE VALLEY"

"Drop two lines and hold the Squad"
Signed on August 27, 2006 at 9:40 AM
Guest Name:
Jerry Dorsey
Rank/Title:
Fire/Rescue Chief
Web Address:
www.ufc3.org
Location:
Frederick, Maryland
Comments:

I would like thank the crew of Engine 12 for filling in at Station #3. The crew was treated to a tour of the station, to find out that United Fire Company and Mt Airy Fire Company have a history togther as posted on the website.

Again, I thank the crew for their time. Anytime we can help you out, please let us know.

Chief 3
Signed on July 28, 2006 at 10:22 PM
Guest Name:
George Hanna
Rank/Title:
Retired Firefighter
Location:
Rockville, Md.
Comments:

It is always great seeing everyone doing such a great job. I know what it means to serve and help the public out in these times. Thanks to all of the firefighters across the USA for doing a great job. I also enjoy the fairs and the carnivals. God bless you all.
Signed on June 26, 2006 at 12:21 PM
Guest Name:
Ray Gill
Rank/Title:
Tillerman Truck 5
Location:
Baltimore County Truck 5
Comments:

You guys did a good job on the jackknifed tractor-trailer on I70 yesterday. I left early, what was the total extrication time and the extent of injuries to the driver? I was the Paramedic (off-duty) who was on the scene when it happened. Matter of fact my wife shot some pictures if your interested.
| | |
| --- | --- |
| Page of 3 [ Back | Next ] | Records 31 - 60 of 71 |