Visitors Today
135
Visitors Since
August 11, 2005:
4,617,942
2023 Unit Alerts
ATV1
2
B15
47
Car1
34
DTY1 U1-1
43
E12
301
M18
821
M19
851
Medic1
155
R1
187
T1
97
TT1
42
U1
198
2023 Call Stats
Fire
EMS
Jan
57
156
Feb
49
154
Mar
50
163
Apr
67
166
May
87
158
Jun
58
159
Jul
61
182
Aug
74
202
Sep
69
156
Oct
47
174
Nov
Dec
Total
619
1670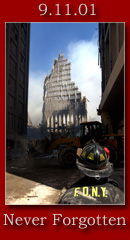 Guestbook
Welcome to the Mt Airy Volunteer Fire Company Guestbook. Your feedback is important to us. Feel free to leave your comments.
| | |
| --- | --- |
| Page of 3 [ Back | Next ] | Records 61 - 71 of 71 |
Signed on June 23, 2006 at 12:17 PM
Guest Name:
Jodie Patkus
Location:
New Market, Md.
Comments:

I just saw pictures on your website from my townhouse fire on March 6 in New Market......Just wanted to thank all of you for all you did. I got back into my house 2 days ago and it's all redone and new and beautiful!!!! If you know of any other photos, I'd love to see them. Thanks alot--you all Rock!!!!

Jodie Patkus
Joseph Ct
New Market
Signed on April 18, 2006 at 2:04 PM
Guest Name:
Lt. Jimmy Stutso IV
Rank/Title:
Lieutenant
Location:
War, West Virginia
Comments:

Nice Web site. Like the big Mack Rescue. Our Dept. purchased the "R" model Mack you sold to Hillbilly Fire Apparatus. One great Engine
Signed on March 09, 2006 at 6:47 AM
Guest Name:
mrave
Location:
Pennsylvania
Comments:

Just a note .. related to the 2005 carnival and karaoke contest....

I drove my daugther down to Mt. Airy from Pennsylvania to enter the karaoke contest. We arrived early, so we went across the street and shopped at the mall. We had interesting conversations with two of the employees at T. J. MAXX.

The competion was tougher than other contests my daughter has been in. She did manage to take 2nd place. The event staff was very nice and quite entertaining.

We really enjoyed ourselves and did not mind spending a considerable amount of money on the games of chance including the $6500.00 raffle tickets!
Signed on December 06, 2005 at 3:57 PM
Guest Name:
Rick Studley
Location:
Clifton, VA
Comments:

On NOV 19TH, I crashed my bike while descending a hill, at about 40 mph, just outside of Mt Airy... I've been told that I was unconscious for about two minutes, and it seemed as if your department had responded to the scene just as I was coming back around (you guys are fast!)... It turns out that I fractured/broke several ribs, collapsed my left lung, broke my left clavicle in 3-5 places, and broke a bone in my left hand...

I just want to say what a GREAT CREW you are! I sincerely appreciate the work that you did to get me ready for helo transport to Baltimore. You talked to me, kept me calm, and gave me confidence that everything that could be done was being done.

I've heard that my helmet was cracked pretty good... My Dr. tells me I probably would have been killed, or suffered permanent and debilitating injury without it.

It's been about 2-1/2 weeks, and I am rapidly on the mend... I am looking forward to visiting, some time in the near future, to say thanks in person!

I hope you folks have a safe and happy holiday season - you're fantastic!

- Rick
Signed on November 22, 2005 at 4:25 PM
Guest Name:
Joshua Zimmerman
Rank/Title:
FF/EMT, Webmaster
Web Address:
www.wvrc24.com
Location:
Walkersville Vol. Rescue Co. 24 (Frederick County, MD)
Comments:

Awesome looking website! I think I'll add you guys to our links section! Take care and stay safe!
Signed on November 16, 2005 at 3:38 PM
Guest Name:
Nicole Poole
Rank/Title:
Miss MFCA Fire Prevention
Web Address:
winfieldvfd.org
Location:
Winfield Vol. Fire Dept
Comments:

I am just getting addresses of Fire Departments in Maryland. Great Looking Website. Keep up the good work, and hope to be attending some of your events. Just wanted to say Good Job Dale, and hope to see you soon.

Nicole Poole
Miss MFCA Fire Prevention
Signed on October 17, 2005 at 2:10 AM
Guest Name:
Louis Powell Jr
Rank/Title:
Firefighter/EMT
Location:
Graceham Vol. Fire Co. 18 Frederick, Co MD
Comments:

Nice looking website. Keep up the good work. You sounded really professional on the junk yard fire tonight. Nice job Chief Lowman
Signed on August 16, 2005 at 9:52 PM
Guest Name:
Chris Biser
Rank/Title:
Firefighter/EMT
Location:
Beverly, West Virginia
Comments:

Nice website...I like the new addition to your apparatus.
Signed on August 14, 2005 at 8:05 PM
Guest Name:
Bill Andrews
Rank/Title:
Asst. Chief Woodville T.V.F.D.
Location:
Woodville, Ohio
Comments:

Great Site !! Keep up the good work! Thank you for your dedication and commitment to the fire service.
Signed on August 11, 2005 at 10:49 PM
Guest Name:
Dyan Reed
Location:
Nashville, Tennessee
Comments:

Great website, congrats on the new eqiupment. Be safe and thanks for all you do.

Dyan
Signed on August 11, 2005 at 10:41 AM
Guest Name:
Joel Margolis
Rank/Title:
firefighter/Emt
Web Address:
www.sykesvillefire.org
Location:
Sykesville Freedom District Fire Department, Maryland
Comments:

Great looking site! Good Job!!

Joel
| | |
| --- | --- |
| Page of 3 [ Back | Next ] | Records 61 - 71 of 71 |